Our 2022 Annual Highlights for Members marks WISE Trust's third annual report. With two full calendar years under our belt since converting to a Jointly Sponsored Pension Plan (JSPP), we are proud to see our membership grow to over 10,000 active, retired, and deferred members.
2022 was a year of steady progress for WISE Trust as we continued to establish a strong operational foundation for WISE Trust. In 2022, we revisited our strategic asset allocations and investment policies with our investment manager, IMCO, to maximize and stabilize our returns during a year of global economic uncertainty.
While 2022 was a challenging year for markets around the globe, we are pleased by our strong funded status of 95%, on a going concern basis, and $3.8B of net assets at the end of 2022.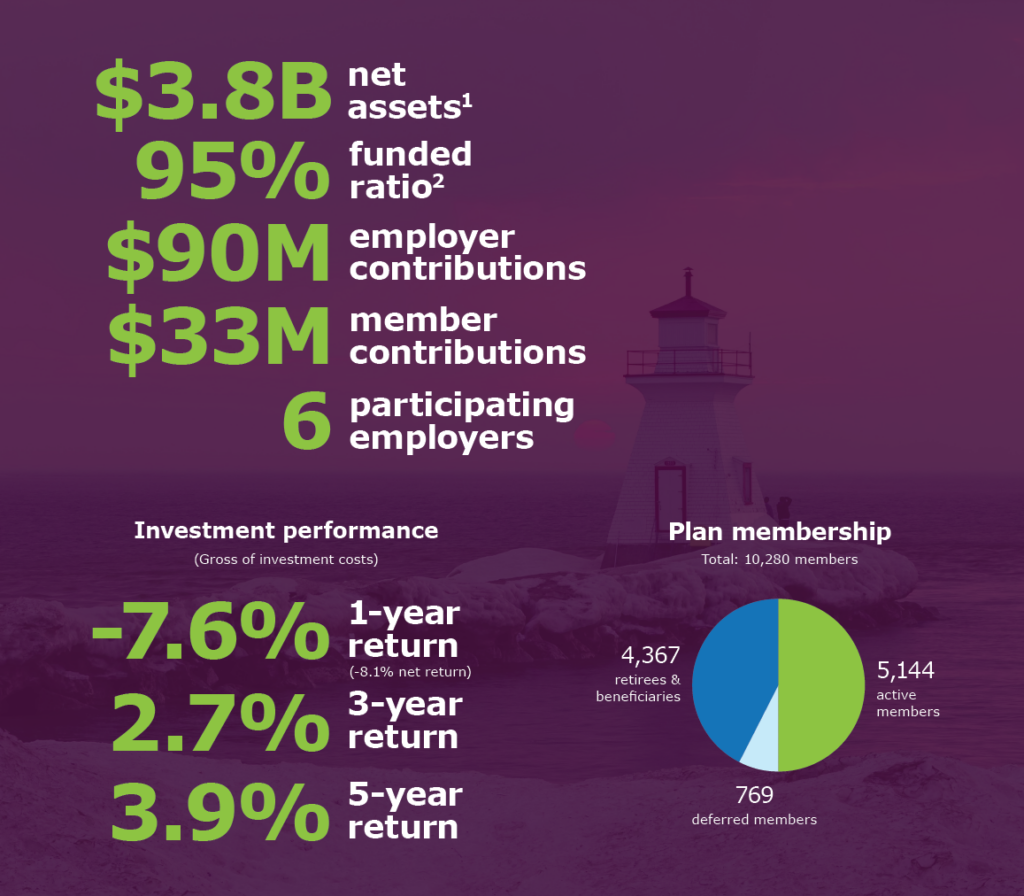 What is included in the Highlights for Members report?
·       Letter from the Co-Chairs of the Board of Trustees
·       Letter from our CEO, Chris Brown
·       Data on our financial performance and funded status
·       Employer vs employee contribution information
·       Investment insights and more!
2022 Highlights for Members
Read more about the Plan's funded status, investment performance, contribution and membership metrics and more!