As of July 1, 2020, the WISE Trust Board of Trustees has been responsible for administering the Workplace Safety and Insurance Board Employees' Pension Plan (the Plan). There are eight trustees. Four are appointed by the WSIB and four are appointed by the OCEU.
As the administrator of the Plan, the WISE Trust Board of Trustees is responsible for the prudent administration and investment of the Plan and its assets, and has a fiduciary duty to act in the best interests of the Plan's members. The Trustees are well placed to fulfill this responsibility, as they collectively represent a breadth of experience, including expertise in pensions, law, finance and investments.
Finally, you should know that WISE Trust's Chief Executive Officer (CEO) reports directly to the Board of Trustees.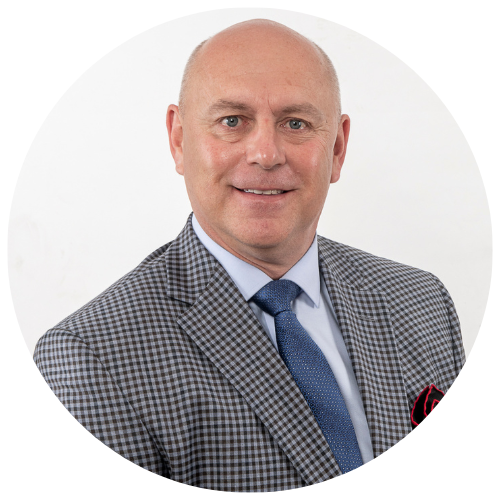 Bruce Smith
Bruce Smith is Executive Advisor to the Chair's Office, Workplace Safety and Insurance Board (WSIB). Bruce brings with him extensive leadership and governance experience from both the private and public sectors where he has held the positions of President and CEO, Board Chair and Director.

Bruce has over 20 years of experience as a Director including the WSIB where he served as Chair of the Human Resources and Compensation Committee and member of the Governance and Health & Safety Committees as well as the newly created Service Excellence Advisory Group. Bruce is also a past member of the Board of Directors for St. Joseph's Health Care, London, Ontario and Fanshawe College where he served as Board Chair for two years as well as Chair of Colleges Ontario – the advocacy organization representing Ontario's 24 colleges of applied arts and technology.

Bruce had the honour of serving in the Ontario Legislature from 1995-1999 as the Member of Provincial Parliament for Middlesex & Parliamentary Assistant to the Minister of Education & Training. During that time, Bruce served on the Policy Coordination sub-committee of Cabinet and Caucus Advisory Committee to the Minister of Finance.

Bruce earned a Master's Degree in Public Administration from Western University, an Honour's Degree in Environmental Studies (minor degree in Political Science) from the University of Waterloo, and a Diploma in Urban Design from Fanshawe College.

Appointment effective until September 2025.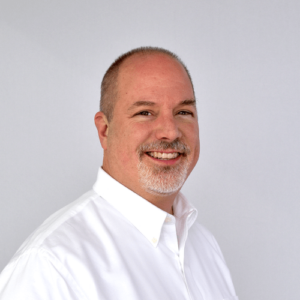 Harry Goslin
Harry has held numerous union leadership roles during the past 20 years. He was elected President and CEO of the Ontario Compensation Employees Union (OCEU) in 2004, leading 3,500 employees from the Workplace Safety and Insurance Board (WSIB) and the Infrastructure Health and Safety Association (IHSA). He was OCEU's lead negotiator in the conversion of the WSIB Employees' Pension Plan to a Jointly Sponsored Pension Plan (JSPP).

Harry has extensive experience in governance with responsibility for over 20 committees, serving as Chair or Ex-Offico in several OCEU committees—such as Executive Board, Strategic Policy Development, Finance, Organizational Change, and more.

His professional experience is complemented by various educational designations such as the Osgoode Certificate in Pension Law, an Executive Certificate in Conflict Management from Windsor Law, Pension Plan Administrator certification from Humber College, Workers Compensation Management from George Brown College, and a Bachelor of Arts from York University.

Appointment effective until September 2024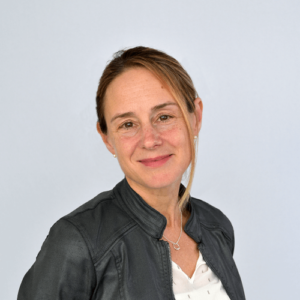 Susannah Crabtree
From 2000 to 2017, Susannah trained and worked as a practicing pension actuary, achieving her fellowship in 2007. During this time, she has consulted to many pension plans in a wide range of sectors, and has deep experience with all aspects of defined benefit pension plans. Outside pensions, her areas of specialty are in leadership, governance, succession planning, compensation, talent strategy, performance management, and risk management.
Currently, Susannah is a Partner with Mercer and the Leader of the Canadian Career practice. Susannah is also the Treasurer and Chair-elect of the YMCA-YWCA of the National Capital Region.
She earned a Bachelor of Science with Honours from McGill University, where she specialized in Psychology and Mathematics. She holds an Insititute f Corporate Directors designation
(ICD.D)
and is a Fellow of the Canadian Institute of Actuaries (FCIA).
Appointment effective until September 2024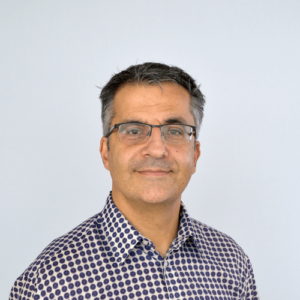 Tony Dinardo
Tony has held several union leadership roles and was elected as Treasurer for the Ontario Compensation Employees Union (OCEU) in 2004, and continues in that role today. Tony began his career at the WSIB as a summer student working his way up to hold various positions throughout the organization such as Adjudicator, Case Manager and Appeals Resolution Officer.

As Treasurer for OCEU, he has overseen the financial viability and good stewardship in a fiscally-sound manner. He has also served on several OCEU committees such as Finance, Occupational Health and Safety, and Organizational Change. Tony was part of a team that negotiated the conversion of the WSIB Employees' Pension Plan to a Jointly Sponsored Pension Plan (JSPP).

Tony holds a Pension Plan Administrator Certificate from Humber College and a Bachelor of Science Degree in Actuarial Science from the University of Toronto.

Appointment effective until September 2024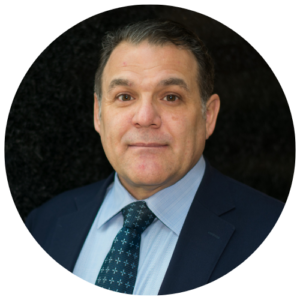 Peter George
Peter George is the CEO of Neurolytixs Inc., an exclusive global licensee of Lawson Health Research Institute's blood-based invitro diagnostics, specializing in the detection of concussions. Peter has diverse corporate and Board experience spanning decades in sales, marketing and venture capital in the areas of health care, real estate development and asset management. 

Peter is the co-founder and past director of LB Energy Inc., one of the largest developers of renewable energy in Ontario. Peter is deeply rooted in his community, having volunteered and fundraised for SickKids, Windsor Regional Hospital, Art Gallery of Windsor and St. Clair College. 

Peter holds a Bachelor of Arts from the University of Windsor.

Appointment effective until September 2025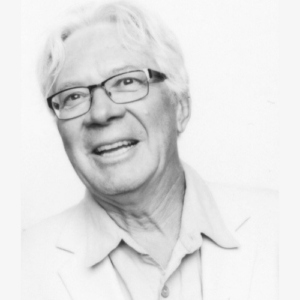 Michael Kainer
Michael practiced law in Toronto for over 30 years until his retirement in 2010. His practice included advising pension and benefit plans and acting as counsel to numerous multi-employer plans. Since retirement he has led seminars and courses on fiduciary responsibility and governance.

Beyond his legal practice, Michael co-chaired task forces for the Ontario Non-Profit Network looking at pension options. He has also been a director on numerous non-profit boards including Parkdale Community Legal Services, Homes First Society, Toronto Artscape Inc. and City of Toronto Non-Profit Housing Corporation (City Home). He has produced and directed documentary films about a figure skating coach, art collector, Toronto New City Hall and a history of Toronto Island.

Michael earned an Honours B.A. from McGill University and a law degree from Osgoode Hall Law School.

Appointment effective until September 2023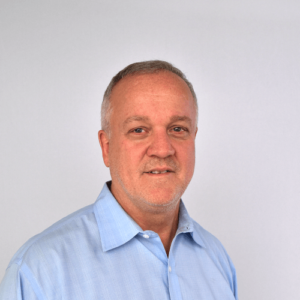 Tony Maccarone
Tony has held serval union-based leadership roles for the last 25 years and was most recently elected as the Chief Steward of the Ontario Compensation Employees Union in 2011. He began his career at the WSIB, holding various titles throughout the organization from the Employer Revenue Services to the Information Technology Division as a Business Initiatives Analyst.

With his negotiation skills and passion for people, Tony has helped lead several bargaining teams to secure fair contracts at both the WSIB and the Infrastructure Health and Safety Association (IHSA). Tony was also a part of the team that negotiated the conversion of the WSIB Employees' Pension Plan to a Jointly Sponsored Pension Plan (JSPP).

Tony's professional experience is supported by his Pension Plan Administrator Certificate from Humber College.

Appointment effective until September 2023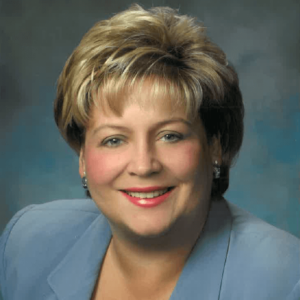 Helga Reidel
Helga has more than 35 years of progressive management and C-level experience in both the public and private sectors covering a broad range of industries including utilities, municipalities, financial services, education, bottled product sales and manufacturing, and audit and public accounting.

She is the current President and Chief Executive Officer of the ENWIN Group of Companies, and serves on the Board of Governors of the University of Windsor as well as the Board of Transform SSO that provides technology and procurement support to surrounding hospitals. In addition, Helga serves on the Board of the Motor City Community Credit Union and is a founding member and past Treasurer of the Detroit/Windsor/Toledo Arm of the Private Directors Association (PDA) as well as a past member of the National Board of the PDA based in Chicago.

She was awarded the designation of Fellow of the Chartered Professional Accountants (FCPA, FCA) in 2018. She earned Bachelors degrees in Commerce and Education from the University of Windsor and she also holds an Institute of Corporate Directors Director designation (ICD.D) from the Institute of Corporate Directors and the Rotman School of Management.

Appointment effective until September 2023