Welcome Grant Walsh and David Minas! 
WISE Trust is pleased to welcome two new Trustees to our Board. Grant Walsh, Chair of the WSIB, and David Minas, CFO of the WSIB, have joined the Board of Trustees, as appointees of the WSIB as Employer Sponsor, effective July 1, 2023. Grant Walsh will join the Governance and Human Resources Committee and the Audit and Finance Committee of the Board. David Minas will chair the Audit and Finance Committee and join the Asset and Liability Management Committee
We would like to thank two departing Trustees for their time and service to WISE Trust. Helga Reidel served on the Board of Trustees since 2019 and was a part of the original Board of Trustees that supported the transition to a jointly sponsored pension plan (JSPP). Helga was an integral member of the team who helped WISE Trust build a strong foundation during the standing up of our organization. Peter George served on the board since 2022 and we thank him for his entrepreneurial insights and diverse perspectives for during his service to WISE Trust.
The WISE Trust Board of Trustees is made up of eight members: four appointed by the WSIB and four appointed by the Ontario Compensation Employees Union (OCEU). The new makeup of the Board will sit for the first time as a group in September 2022 and will continue to deliver on commitments made in WISE Trust's 2022-2025 Strategic Plan. As always, the Trustees' focus is to deliver long-term retirement stability and deliver the defined benefit promise to WISE Trust's 10,000+ members.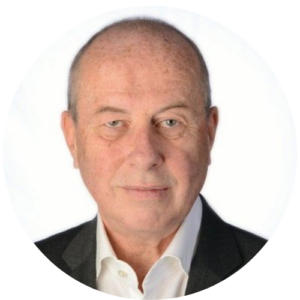 Grant B. Walsh, MBA, C.Dir
Grant B. Walsh is a Chairman, CEO and corporate director. He currently serves as Chair of Workplace Safety and Insurance Board (WSIB), Director of Square Canada, Square Technologies, WISE Trust, among others.

WSIB is a Province of Ontario Crown Corporation. It holds $405 billion in investment assets; $5 billion in revenue, 330,000 employer members, 5.6 million insured employees, and employs 4,200 people.

Mr. Walsh was formerly the Chairman of Canada Lands Company Limited, a Government of Canada Crown Corporation with real estate properties across Canada and tourism properties including the CN Tower; Downsview Park; the Old Port of Montreal; and the Montreal Science Centre.

Mr. Walsh was President and CEO of St. Peter's Health System and Vice President of Hamilton Health Sciences, Hamilton, ON. As Executive Vice President of The ServiceMaster Company, Chicago, IL, Mr. Walsh was accountable for $550 million in revenue (US in 1998), 30,000 employees, and 10,000 facilities in 44 states and across Canada.

Mr. Walsh has a Master of Business Administration from Southern Illinois University and a Bachelor of Arts from Roberts Wesleyan University in English and Philosophy. He holds a designation as a Chartered Director from McMaster University and the Conference Board of Canada.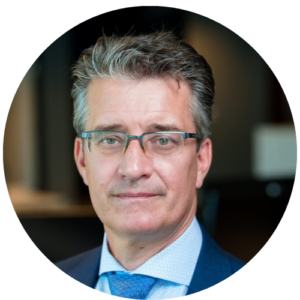 David Minas
David Minas is currently the CFO of the Workplace Safety and Insurance Board (WSIB) with direct responsibility for the work of the Finance Cluster that includes Actuarial Services, Financial Planning & Operations, Financial Reporting & Corporate Controllership, Internal Audit and Investment & Pension Administration.

With experience over a breadth of industries which includes Financial Institutions (Banks, Brokerage, Insurance and Trust companies), technology, industrial technology, nuclear engineering, medical device, aviation and automotive, in various stages of development from startups to restructuring to growth and steady state businesses, in Canada, the United States and internationally, David has accumulated extensive experience delivering results for both public and private enterprises, creating exceptional profitability in B2B and B2C.

David has been involved in twenty-three (23) M&A transactions, taken a company public, implemented systems, raised capital in both public and private markets, which included creating the second largest ABL debt facility in Canada involving eleven (11) banks, managed Risk and IT and has entered into strategic partnerships that accelerated growth. While David was the CFO of Nuclear Safety Solutions, he worked with Actuaries and reported on the defined pension plan that was a spin off from Ontario Power Generation.

David also has prior Board experience, as he was a member of the Board of Financial Executives International Canada (FEI Canada), Toronto Chapter, as well as, a Board member of the Deep Bay Rate Payers' Association.

David holds a Bachelor of Commerce from Dalhousie University and CPA, CA designations from CPA Ontario.