Tuesday, September 6, 2022 – Effective Monday, September 5, 2022, WISE Trust's Board of Trustees was joined by two new members. Bruce Smith joins as Co-Chair of the Board of Trustees, representing WSIB as Plan Sponsor and will also co-chair the Governance and Human Resources Committee, while serving on the Asset and Liability Management, Audit and Finance, and Plan Administration Committees. Peter George joins as a Trustee and will serve on the Asset and Liability Management, and the Audit and Finance Committees.  
Terms have ended for both Wayne Gladstone, our current Co-Chair of the Board of Trustees, and Trustee Peter Jarvis effective September 4th. Both Wayne and Peter have been Trustees for WISE Trust since our inception and played an integral role as we stood up our new jointly sponsored pension plan. We thank Wayne and Peter for their extraordinary commitment and service to WISE Trust over the past three years.
The WISE Trust Board of Trustees is made up of eight members: four appointed by the WSIB and four appointed by the Ontario Compensation Employees Union (OCEU). The new makeup of the Board will sit for the first time as a group in September 2022 and will continue to deliver on commitments made in WISE Trust's 2022-2025 Strategic Plan. As always, the Trustees' focus is to deliver long-term retirement stability and deliver the defined benefit promise to WISE Trust's 10,000+ members.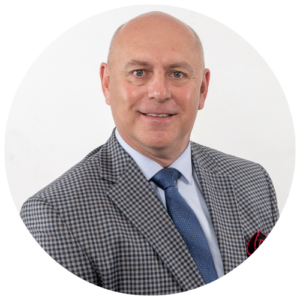 Bruce Smith
Bruce Smith is Executive Advisor to the Chair's Office, Workplace Safety and Insurance Board (WSIB). Bruce brings with him extensive leadership and governance experience from both the private and public sectors where he has held the positions of President and CEO, Board Chair and Director.

Bruce has over 20 years of experience as a Director including the WSIB where he served as Chair of the Human Resources and Compensation Committee and member of the Governance and Health & Safety Committees as well as the newly created Service Excellence Advisory Group. Bruce is also a past member of the Board of Directors for St. Joseph's Health Care, London, Ontario and Fanshawe College where he served as Board Chair for two years as well as Chair of Colleges Ontario – the advocacy organization representing Ontario's 24 colleges of applied arts and technology.

Bruce had the honour of serving in the Ontario Legislature from 1995-1999 as the Member of Provincial Parliament for Middlesex & Parliamentary Assistant to the Minister of Education & Training. During that time, Bruce served on the Policy Coordination sub-committee of Cabinet and Caucus Advisory Committee to the Minister of Finance.

Bruce earned a Master's Degree in Public Administration from Western University, an Honour's Degree in Environmental Studies (minor degree in Political Science) from the University of Waterloo, and a Diploma in Urban Design from Fanshawe College.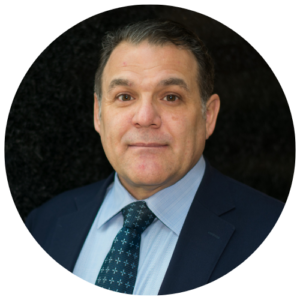 Peter George
Peter George is the CEO of Neurolytixs Inc., an exclusive global licensee of Lawson Health Research Institute's blood-based invitro diagnostics, specializing in the detection of concussions. Peter has diverse corporate and Board experience spanning decades in sales, marketing and venture capital in the areas of health care, real estate development and asset management.

Peter is the co-founder and past director of LB Energy Inc., one of the largest developers of renewable energy in Ontario. Peter is deeply rooted in his community, having volunteered and fundraised for SickKids, Windsor Regional Hospital, Art Gallery of Windsor and St. Clair College.

Peter holds a Bachelor of Arts from the University of Windsor.