WISE Trust is pleased to welcome Martha Fell to our Board of Trustees, as appointees by the WSIB as Employer Sponsor, effective October 25, 2023. Martha joins the board bringing over 30 years of experience spanning capital markets, board governance and entrepreneurship. Martha currently serves as an External Advisor to the WSIB Board of Directors Investment Committee. Formerly, Martha was the CEO of Women in Capital Markets, also serving as Executive Director in Debt Capital Markets, formerly in Retail Fixed Income Research, Sales and Trading, at CIBC. 
We would like to thank our departing Trustee, Susannah Crabtree. Susannah has served on the Board since the very inception of WISE Trust in 2019, serving two consecutive terms. We are grateful for her expertice and guidance during our transition to a jointly-sponsored pension plan and her tireless efforts to help stand up the organization. 
The WISE Trust Board of Trustees is made up of eight members: four appointed by the WSIB and four appointed by the Ontario Compensation Employees Union (OCEU). As always, the Trustees' focus is to deliver long-term retirement stability and deliver the defined benefit promise to WISE Trust's 10,000+ members.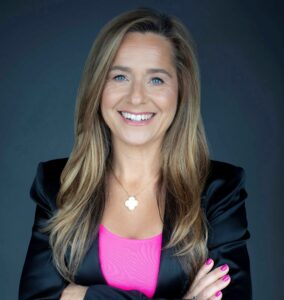 Martha Fell
Martha Fell is an External Advisor to the WSIB Board of Directors Investment Committee. She is the former CEO of Women in Capital Markets with a demonstrated track record on Bay Street including as Executive Director in Debt Capital Markets and formerly in Retail Fixed Income Research, Sales and Trading at CIBC.

With over 30 years of experience spanning capital markets, board governance, and entrepreneurship, Martha has a collaborative and consensus building leadership style. Martha's accumulated governance experience most recently led her to chair Blackrock Canada's Independent Review Committee. Martha has a Bachelor of Commerce degree from Dalhousie University. In 2012, Martha was recognized as a WXN Top 100 Most Powerful Women in Canada award winner.

Appointment effective until December 2023